Description
The Perfect Companion for New Parents: The Leather Nappy Bag That Will Make Your Heart Sing with Joy!
Are you a new parent feeling overwhelmed with the amount of stuff you need to carry with you when leaving the house? We understand how challenging it can be, but fear not because we have the perfect solution for you – the Babysteps Leather Nappy Bag Backpack!
Premium Leather Nappy Bag
Crafted with premium quality vegan leather, our Babysteps Leather Nappy Bag is built to last. It features a waterproof fabric that keeps all your baby's items dry and safe from the elements. The bag is durable and can withstand wear and tear, making it perfect for daily use.
Insulated Pockets and practical design
Our Babysteps Leather Nappy Bag features easy wipes access, making cleaning up messes a breeze. It also comes with a stretchable side pocket that can hold a bottle or a sippy cup, ensuring that you always have a drink handy for your little one. The smooth zippers glide effortlessly, and the stroller straps allow for hands-free convenience.
The bag features ergonomic straps that provide comfort, and the magnetic buttons make it easy to access your baby's essentials. The front zipper pocket is perfect for storing your keys, while the back pocket is specially designed to hold a tablet.
The exclusive design of the Babysteps Leather Nappy Bag will make you stand out from the crowd while keeping your baby's items organised.
As a bonus, our Babysteps Leather Nappy Bag comes with a changing mat, making it even more convenient to change your baby on-the-go. The Babysteps Leather Nappy Bag is the perfect choice for any parent who wants a stylish and practical solution for their baby's essentials.
Key Features
Waterproof fabric

Durable

Easy wipes access

Stretchable side pocket

Smooth Zippers

Stroller straps

Magnetic buttons

Ergonomic straps

Front zipper for keys

Exclusive design

Vegan leather

Back pocket for tablet
Upgrade your baby gear with the Babysteps Leather Nappy Bag today!
Shipping
Our in stock products are usually dispatched from NSW within 24-48 hours.
Based on our previous deliveries below are the estimated delivery days. More accurate information per product is visible on product page above add to cart button.
NSW, VIC, QLD: 2-3 business days.
ACT, SA: 3-5 business days
TAS, WA, NT: 2-5 business days. This states are far from NSW hence we will ship product through road express.
Remote locations may take longer. Additional $15-$20 (depending weight) charge is applied for remote areas. However, we will arrange express delivery for this addresses so that customers can receive it in 0-3 business days approximately.
Related products

Black with extra pocket

Blue with extra Pocket

Grey with extra pocket
+2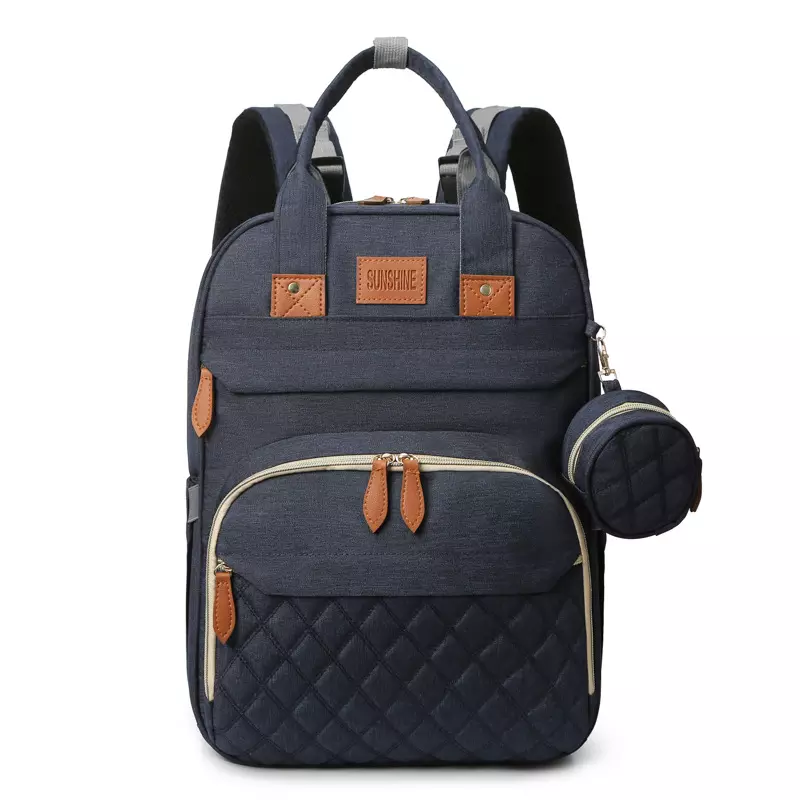 Navy blue with extra pocket

Red with extra pocket