The major aim of any Montessori activity is to make sure that the baby has an all-around development. When they are in the age range of 12- 18 months there has already been a lot of development. But at the same time, this age is tender and the building blocks to the future. Hence choosing to go for Montessori activities is indeed the best option.
This is because Montessori activities are entirely based on the development of the whole child. In order to start with it, parents must address the needs of the child and then set up activities to meet them. These activities focus on strengthening them for the future.
The age group that we are talking about here is 12-18 months and popularly the kids are grouped as toddlers here.
Best Montessori Activities for Kids Between the Ages Range of 12-18 Months Old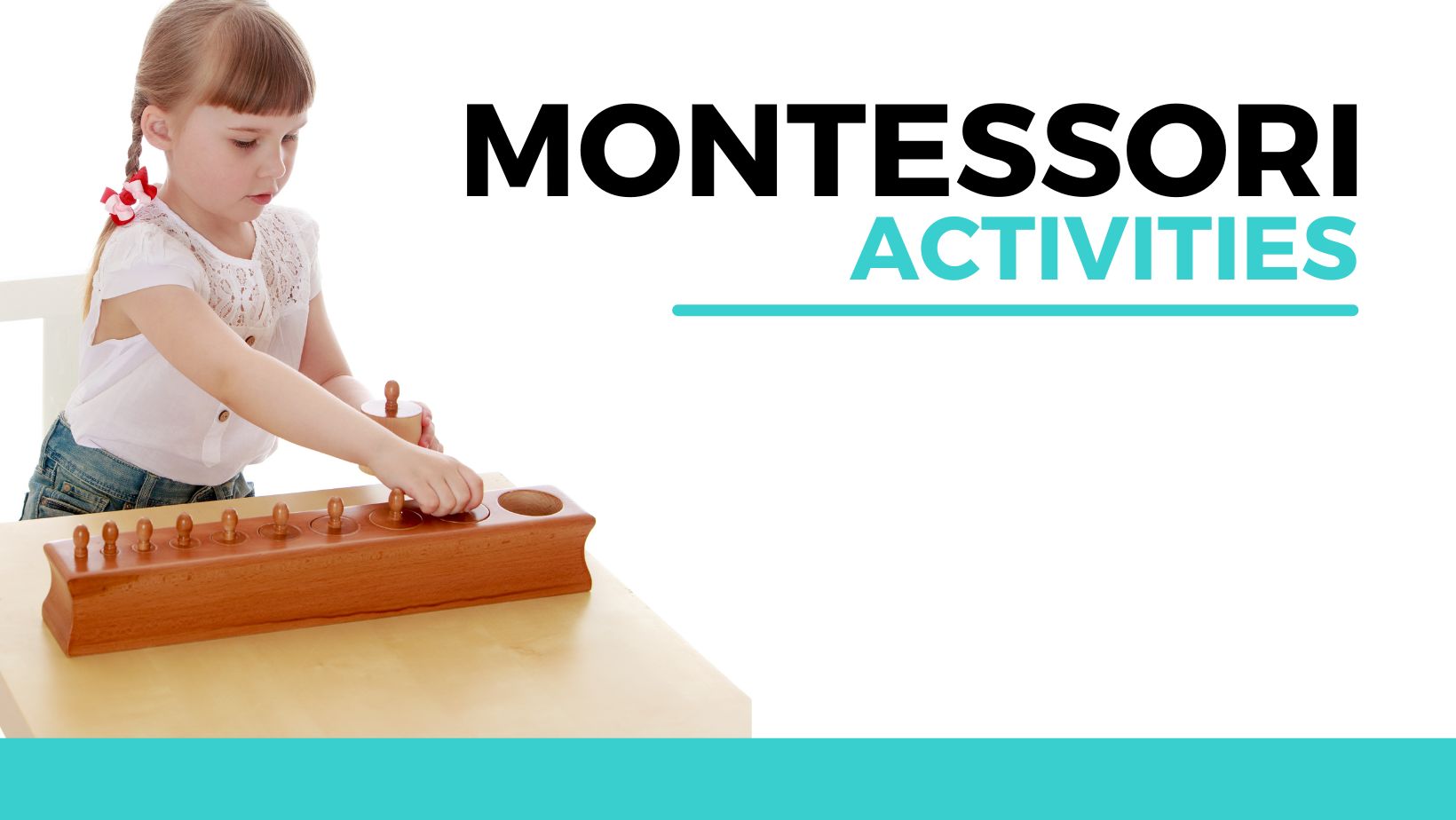 The most crucial aspect here is that the Montessori activities in this domain can be divided into five major divisions. These are:
Eye-Hand Coordination

The first segment of activity that we will talk about is eye-hand coordination. It ensures that the toddler can actually strike the right balance between their vision and their hand movement. A very popular activity that is chosen to foster this particular development is letting them catch a ball. This will ensure that the kid can see the ball and eventually catch it with precision as well.

Music and Movement

The next genre of activities that we are going to be talking about is none other than music and movement. Music is actually a great therapy for toddlers and it enhances listening skills. Not only that, but this particular trait also makes sure that you can put in more attention as well. Music and movement make sure that the toddler can listen to the music and move accordingly. This will help them to listen better.

Daily Life Activities

Yes, you read it right! When we talk about Montessori activities for toddlers, the central point here is development. Daily life activities always make sure that there is the complete development of different capabilities – both cognitive as well as physical.
Cognitive abilities are thinking abilities and it actually helps the toddler to develop more important concepts like perception and attention. Daily life activities like giving them basic jobs are very important.
You could ask them to pour a bit of water into the plants or even do something basic like handing over a napkin. Try to give them interesting daily work every year and if they are taking time to master it, give them that time.

Art and Craft

We have very often seen that some people think that what will a toddler who is barely 12- 18 months draw? But it is very important to make sure that you incorporate this particular idea much earlier as it can help them in the longer run.
There is no need to do anything extravagant. Try to give them a white copy or sheet and see what they do. When it comes to crafts, even something very basic like letting them stick something or making paper flowers could be equally well involved.

Language or Communication

And finally, another very important aspect when it comes to Montessori activities for toddlers is helping the will language and communication. This will essentially make sure that they can start with language. You do not have to do much and just practice a few sounds with them. Start with sounds and then eventually go over to small words.

This includes – "mummy", "dada" and much more. Even if they don't talk, try to make sure that they understand the facial gesture. This will automatically allow them to have a better communication system as well. Always keep in mind that language is a very important factor and with practice, it gets better.
For a toddler who falls between the age range of 12- 18 months, it is actually a very intimidating yet promising time frame. Toddlers at this age do learn a lot of things and that too equally easy as well. Make sure that you practice these exercises at least thrice a week. Montessori activities tend to change each and every segment very occasionally and that is what makes it more up-to-date.